Charlbury Green Hub
We aim to promote a better understanding of our local countryside, food, energy, travel, and the wider implications for our planet's limited resources and climate change. We provide a list of things  that can be shared by other groups or individuals in Charlbury so that we can work together better as a sharing community . . . and save money and resources in the process. Websites are always "work in progress" so come back regularly to see what's new.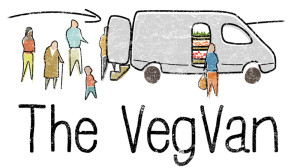 Unfortunately, Cultivate has now closed their online shop and are very sorry to disappoint their many customers in Charlbury. However they are continuing with their mobile veg van in Oxford which operates Thursdays to Sundays.
The calendar below covers environmental/sustainable/ethical events happening in Charlbury and beyond. If you would like to offer a lift to an event outside Charlbury then please contact us and we'll flag it up.
5x15 in London, 5 speakers 15 minutes each, held at various locations
Oxford Networks for the Environment (ONE) lists the many public lecture series, events, conferences and seminars across a whole range of departments at Oxford University that are related to the environment.
Good Food Oxford Food events to keep on top of GFO network and other good food-related events!
Cogges Farm Museum at Witney runs lots of interesting hands-on skills workshops.
Wychwood Project lists local environmental events and courses held throughout the year.
BBOWT, the local Wildlife Trust  list the many events organised throughout the year within Berks, Bucks and Oxon.
Earth Trust lists the events (many for families) and courses held throughout the year at Little Wittenham or Thrupp Lake, near Abingdon.
Daily Information lists What's On in Oxford Today.
Oxford Museum of Natural History  events, many aimed at families.
Interesting Talks Oxford Keeping track of interesting talks, lectures and seminars in and around Oxford

Upcoming Events