Energy
The Ecologist: Arctic special Why Arctic Ocean oil drilling is a risky choice by Rick Steiner "It's not a question of 'if' a major spill will occur in the Arctic, but 'when and where', says conservation biologist and oil industry expert Rick Steiner"
05/01/20 - RADIO: The World Turned Upside Down (2x28 mins) In the plains of Andalusia, just outside Seville, a giant tower stands bathed in a supernatural glow. This futuristic spectacle is a solar power station generating enough electricity to power a town - by day, and extraordinarily by night. It is just one part of a technological movement with revolutionary political consequences. For more than a century, the world has revolved around fossil fuels. Wars have been fought over them. The nations that had oil and gas had power. They controlled the price, they controlled the supply and could tell their customers what to do. The BBC's Diplomatic Correspondent, James Landale, now explores what will happen as countries around the world develop enough renewable energy to end their dependence on hydrocarbons and assesses the geopolitical consequences of this energy revolution. How long will the transition take? Will the powerful oil and gas producers in the Middle East reform in time or will their economies implode, leaving failed states, regional conflict and a population exodus? How will Russia respond if Europe no longer needs so much of its gas? And which countries will be the new energy superpowers? Who will control resources like lithium and cobalt that will be needed for new high tech batteries? Above all, who will call the shots in this new renewable world order? The energy revolution is coming and it could change our world forever.
Jeremy Leggett on divesting from fossil fuels. Download his serialised book The Winning the The Carbon War.
26/12/17 - $180bn investment in plastic factories feeds global packaging binge Fossil fuel companies are among those who have ploughed more than $180bn since 2010 into new "cracking" facilities that will produce the raw material for everyday plastics from packaging to bottles, trays and cartons. The new facilities – being built by corporations like Exxon Mobile Chemical and Shell Chemical – will help fuel a 40% rise in plastic production in the next decade, according to experts, exacerbating the plastic pollution crisis that scientist warn already risks "near permanent pollution of the earth."
12/12/17 - New battery boffinry could 'triple range' of electric vehicles Scientists create self-applying membrane to protect cell
11/12/17 - Great news: 100 cross-party MPs have now pledged to divest the MPs pension fund from fossil fuels! And the MPs taking us over the 100 mark? None other than Labour leader Jeremy Corbyn and Shadow Chancellor John McDonnell. Watch and share the good news on Facebook:
15/02/17 - RADIO: Costing the Earth: Rig Retirement (30 mins)  As many of the oil and gas platforms in the North Sea come to the end of their useful life, they're due to be decommissioned - sealed off, cleaned up and taken apart. The cost of this has been estimated to around £50bn and much of this will be footed by the taxpayer due to the tax breaks offered. But are there alternative solutions which might benefit the environment more? Tom Heap has exclusive access to an onshore decommissioning facility in Norway to which an oil platform has just been transported whole in a 'single lift'. He investigates the clean up process and asks how easily the sea floor can be returned to its natural state. He investigates if the alternatives are worth considering - could cleaning them up and leaving them in place actually form a sanctuary for marine and wildlife and allow the billions saved to be invested into environmental issues instead?
18/10/16 - RADIO: File on 4: Changing Tides: Can the UK keep its renewable energy promises? (38 mins) The world's first tidal lagoon power station in Wales, which was in the Conservative manifesto, has stalled, as the government seems to be baulking at the price. The Swansea Bay lagoon, and five more that would follow around the country, would generate as much electricity as Hinkley Point C nuclear power station. But does the government's commitment to the wave of new nuclear threaten the future of renewable energy in the UK? Jane Deith hears about the options the government's considered to meet an EU target of providing 15% of energy from renewables by 2020. Does the answer lie in buying in renewable power from Norway, or 'credit transfers' from countries who've hit their targets? Or does the commitment need to renegotiated completely? With growing pressure to keep a lid on bills, will renewables come second to economic interests?
09/08/16 - Nobody can buy the silence of a climate spinning out of control Caroline Lucas writes: The government's reckless pursuit of fracking has reached new lows with the announcement that ministers will attempt to buy off widespread community opposition to the controversial new fossil fuel source through the introduction of a £1bn Shale Wealth Fund. At a time when we need to be making the transition to a jobs-rich zero-carbon future, this would be a gross violation of the commitments made in Paris last year. Already 2016 is set to be the hottest year on record and without a global step-change we will blow the 1.5C goal within years. Nobody can buy the silence of a climate that is spinning into chaos and turmoil.
26/07/16 - UK Solar power industry loses over 12,000 jobs after Government slashes subsidies Worse could be to come for the UK solar industry as 30 per cent of the companies surveyed expect to have fewer employees in 12 months than they do today.
11/05/16 - RADIO: Future Proofing: Energy (43 mins) If new energy sources offer cheap, plentiful power to everyone, how will the planet cope? FutureProofing examines a new method of power generation promising clean, limitless power for everyone. Can it work, what are the consequences, and is there a viable alternative? Fusion has long-promised cheap, clean and limitless power, but over half a century of effort this technology has still not delivered an operational power plant. Now hopes are high that a vast project in the south of France will finally crack the problems and deliver a working model that can be replicated around the world. FutureProofing presenters Timandra Harkness and Leo Johnson travel to Provence to find out what the prospects are for a scheme costing upwards of £10billion which could transform the energy supply for us all and with it global geo-politics and the environment for centuries to come. The programme explores what viable alternatives there could be to generate power at the same scale for billions of people across the world, and whether such an alternative is a better route to achieving the goal of cheap, plentiful and clean energy for the future.
14/04/16 - Investors warned: Forget fossil fuels The head of a global philanthropic foundation says that the world turning away from fossil fuels is a critical moment in human history, akin to the abolition of slavery. Ellen Dorsey, executive director of the US-based Wallace Global Fund, told a packed conference in Oxford, UK, this week: "We are right in the middle of a transition −  not to try to curb the burning of the fuels, but to end the fossil fuel industry altogether. The industry will be one for the history books, much like slavery".
<p">31/03/16 - The UK's ever-changing energy mix: 2015 in charts It was the year that record-breaking renewable energy generation and plummeting coal production led to a fall of 4% in the UK's annual carbon dioxide emissions, but a raft of green policy changes have left future clean energy deployment levels hanging in the balance. Here, edie provides a snapshot of the UK's new energy figures for 2015.
09/02/16 - Chinese team makes unexpected fusion breakthrough The march to sustainable nuclear fusion appears to have made serious progress, after a Chinese research group said it sustained a superheated plasma gas at 49.99 million degrees C for more than a minute.
06/02/16 - RADIO: The Bottom Line: Renewable Energy (30 Mins) After the Paris summit on climate change and the global commitment to cut carbon emissions, The Bottom Line is going green - with businesses that generate energy from the sun, the wind - and from cheese. And, whilst the government is committed to getting more of its energy from renewables, Evan Davis and guests discuss why green firms are seeing red over cuts to subsidies they say are vital to update ageing infrastructure.
02/02/16 - We're drowning in cheap oil – yet still taxpayers prop up this toxic industry says George Monbiot. As these new crisis bailouts for fossil fuels show, it's those who are least deserving who get the most government protection.
29/01/16 - France will install 1,000 km of solar-panelled roads in the next 5 years France's government has announced plans to pave 1,000 km (621 miles) of road with durable photovoltaic panels over the next five years, with the goal of supplying renewable energy to 5 million people - around 8 percent of France's population.
22/01/16 - Arctic Development Stalls with Tumbling Oil Prices The oil boom that began less than a decade ago is now on shaky ground, with U.S. crude oil prices crashing to below $27 per barrel this week. The collapse in prices will lead oil companies to put expensive drilling projects in areas such as the Arctic on hold.
12/01/16 - Sell everything ahead of stock market crash, say RBS economists Royal Bank of Scotland warns of 'cataclysmic' year with slumps in shares and oil and advises clients to shift to bonds. Investors face a "cataclysmic year" where stock markets could fall by up to 20% and oil could slump to $16 (£11) a barrel, economists at the Royal Bank of Scotland have warned.
18/09/15 - We are pro-nuclear, but Hinkley C must be scrapped Overpriced, overcomplicated and overdue, the Hinkley project needs to be killed off and the money invested into other low-carbon technologies. "As committed environmentalists, our conversion to the cause of nuclear power was painful and disorienting. All of us carried a cost in changing our position, antagonising friends and alienating colleagues. But we believe that shutting down – or failing to replace – our primary source of low carbon energy during a climate emergency is a refined form of madness." George Monbiot, Mark Lynas, and Chris Goodall
30/06/15 - Lancashire councillors' decision to reject fracking 'a serious setback for shale gas in UK' Government hopes for a shale-gas revolution have suffered a serious setback after Lancashire councillors unexpectedly rejected plans for the UK's first fracking site – defying clear advice from their legal and planning advisors to wave them through.
20/05/15 - Costing the Earth: Electric Island (30 mins) The little Scottish island of Eigg is teaching the world how remote communities can power themselves with clean, green energy. Tom Heap meets the locals who've built the pioneering system and the international vistors who are eager to learn their secrets.
27/03/15 - Graphene light bulb set for shops A light bulb made with graphene - said by its UK developers to be the first commercially viable consumer product using the super-strong carbon - is to go on sale later this year. The dimmable bulb contains a filament-shaped LED coated in graphene. It was designed at Manchester University, where the material was discovered. It is said to cut energy use by 10% and last longer owing to its conductivity. The National Graphene Institute at the university was opened this month.
16/03/15 - The argument for divesting from fossil fuels is becoming overwhelming As progressive institutions, the Gates Foundation and Wellcome Trust should commit to taking their money out of the companies that are driving global warming, says the Guardian's editor-in-chief as he launches our climate campaign
14/03/15 - RADIO: Farming Today this Week: Renewable Energy (27 mins) From solar panels to wind turbines the countryside is increasingly used to provide power. According to the Department for Energy and Climate Change, 17% of electricity was generated renewably last year, up four percent on the year before. Farming Today this Week visits Steve Edmund who runs a renewable energy demonstration site in Ashcott, Somerset. John Smeaden owns a 60 acre deer farm in Cornwall, he tells Anna Hill why he decided to install wind power on his land. Tim Wagstaff runs his family's agricultural estate near the village of Diseworth close to East Midlands airport in Leicestershire - Ben Jackson went to visit a 40 acre solar farm site he has just created. The generation of power from rivers has seen an increase of nearly 6%, though some supporters say that could be much higher if planning laws were relaxed. Sally Challoner went to Longaller Mill in Somerset where Jo and William Beaumont have upgraded an ancient mill wheel to a modern system which generates enough electricity to power several homes.
10/03/15 - Keep fossil fuels in the ground to stop climate change In the fourth piece in the Guardian's major series on climate change, George Monbiot argues that once coal, oil and gas are produced, they will be used. And yet, after 23 years of UN negotiations there have been almost no steps taken to stop the production - rather than the use of - fossil fuels.
01/03/15 - New Internationalist: The Great Green Energy Grab Renewables have the potential to be much more democratic and decentralized than fossil fuels, but in our urgency to tackle climate change, we may throw our support behind any and every renewable energy project without being discerning enough about the possible negative consequences. Yet, says Danny Chivers, if we avoid these traps and do renewables properly, they really could break the power of the current energy monopolies and change everything for the better - which is why the battle for their control is so fierce, and so important.
14/02/15 - Global Divestment Day was huge! At over 450 events in 60 countries, people around the world declared that it's wrong to wreck the climate — and it's wrong to profit from wrecking it. From the Pacific Islands to South Africa, from the United States to Germany, we stood up to demand that our governments, universities and financial and religious institutions stop investing in the rogue industries that are destroying our planet. It was a massive turning point in the divestment movement with people across six continents fighting to de-legitimize the fossil fuel industry.
27/01/15 - How MPs voted on fracking Here's the list of MPs who voted for a fracking moratorium – or temporary ban on fracking – during the Third Reading debate of the Infrastructure Bill.  52 MPs voted in favour of a fracking ban, but 308 voted against, so fracking will happen. Most Labour MPs abstained – which means they didn't vote either way.  If your MP abstained they don't appear on this list. That means they didn't vote against fracking.
26/01/15 - Fresh blow to UK fracking as MPs call for moratorium Britain's nascent shale gas industry has been dealt a fresh blow by a committee of MPs who have called for a moratorium on fracking and warned that the government was rushing through "undemocratic" laws to help the industry.
24/12/14 - The UK capacity auction made power companies merry this Christmas  A mantra is inscribed on the walls of the UK Treasury. It reads 'No subsidy without additionality'. In layperson's language, this strange phrase means that the only justifiable purpose of handing a business a cheque is to get it to do something it wouldn't otherwise do. This golden rule was spectacularly flouted in the UK electricity capacity auction that was concluded last week. A billion pounds will be handed to generators in 2018 in return for doing precisely what they would have done anyway.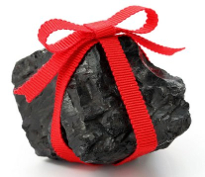 11/12/14 - A new tax on our energy bills will see the government give big energy firms up to £2 billion to keep their coal plants open. These energy giants simply don't need more of our cash. And if they get their way, we'll still be burning coal for decades to come – a disaster for the air we breathe and our children's future. Sign the petition to David Cameron to say we won't pick up the tab for coal: Petition to David Cameron: Don't give giant energy companies billions to spend on keeping old coal plants open.
11/12/14 - The Sundarbans at grave risk - Devastating! Damage to the Sundarban's bio-diversity due to the recent oil spill. Bangladesh salvages oil-leaking sunken tanker in Sundarbans  Bangladesh on Thursday retrieved an oil-leaking sunken tanker, two days after it capsized in a river at the Sundarbans, as the oil overnight spread in 34,000 hectares at the world's largest mangrove forest.
 21/11/14 - Norwegian pension fund manager KLP divests from coal industry Norway's largest pension fund manager KLP is divesting from coal companies and committing to investing an extra NOK500m (€60m) in increased renewable energy capacity. It said it was doing this to contribute to the "urgently needed" switch from fossil fuel to renewable energy.

20/10/14 - Divestment campaign urges customers to boycott banks which support fracking and fossil-fuel industry  The new campaign is targeting HSBC, Barclays, Royal Bank of Scotland, Lloyds and Santander. Customers concerned about global warming are being urged to write to the banks threatening to withdraw their money unless they commit to a five-to-10-year plan to pull out of investments that contribute to climate change.
30/10/14 - RADIO: In Our Time: Nuclear Fusion  (43 mins) The process that powers stars. In the 1920s physicists predicted that it might be possible to generate huge amounts of energy by fusing atomic nuclei together, a reaction requiring enormous temperatures and pressures. Today we know that this complex reaction is what keeps the Sun shining. Scientists have achieved fusion in the laboratory and in nuclear weapons; today it is seen as a likely future source of limitless and clean energy.
08/10/14 - Glasgow becomes first university in Europe to divest from fossil fuels University court votes to divest £18m from fossil fuel industry in what campaigners call 'dramatic beachhead'.
16/09/14 - Historic commitment from Oxford City Council - Oxford City Council has passed the first UK council motion in favour of Fossil Fuel divestment!
23/08/14 - RADIO: Agree to Differ: Fracking (43 mins) Matthew Taylor presents a radio debate about fracking between environmental campaigner George Monbiot and professor in forecasting and innovation James Woodhouse, they use conflict resolution techniques to explain what's at stake.
15/08/14 - VIDEO: Charles Perry on UK Fracking (5mins)
02/04/14 - Most people expect normal room temperature to be about 22 degrees C. but very few know why this is the case. 22⁰C is neither natural, nor inevitable. But it is hugely important: around half the energy used in buildings is used to keep them at something like this temperature, all over the world and whatever the weather outside. So how come 22⁰C? Ole Fanger's thermal comfort equation (1970) has a lot to answer for. Fanger, a Danish engineer, developed a method for working out how much heating and cooling would be required to keep people 'comfortable'. Amongst other things, this meant making assumptions about what people wear. Fanger invented a new unit, the 'Clo', especially for the purpose. The Clo represents the insulation value of clothing and the scale is set such a man's light weight business suit equals one Clo.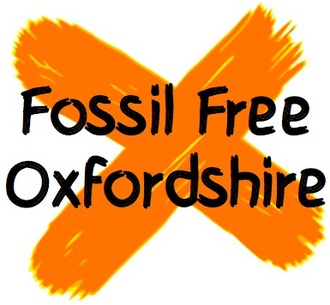 Online petition - Divest Oxfordshire from fossil fuels To Oxford City Council and Oxfordshire County Council 1. Immediately freeze any new investments in fossil fuels 2. Divest from direct ownership and any commingled funds that include fossil fuel public equities and corporate bonds within 5 years.
02/06/14 - Oxford University urged to purge its £3.3bn fund of fossil fuel investments
Find out more about fracking for unconventional gas in the UK, watch some more films about fracking, read about potential underground coal gasification in this area, then decide for yourself. Low Carbon Hub UK Fracking Briefing Report.

Online petition - Sign now for a frack-free Europe  Dear David Cameron, Please reconsider your position on hydraulic fracturing, or fracking, immediately and instead champion clean energy sources which do not risk our global climate, the natural environment and our health.
Online petition - No to Fracking in Oxfordshire  Dear David Cameron,  As the Prime Minister and an MP in Oxfordshire you have a duty to protect residents of the county from water contamination and air pollution.  I ask that you ensure that no licenses for fracking in Oxfordshire are granted. We all have a right to a countryside that hasn't been carved up by fracking companies.  Please reject this new dash for gas in Oxfordshire and protect our beautiful countryside. 
Online petition - Referendum on Fracking (Shale Gas)  To Department for Energy and Climate Change. Because of the potential environmental impacts, we hereby call for a full public debate and a referendum to be held on the future of Fracking [Shale Gas] in the UK.  Something of this scale, with the potential risks, should be a decision for the British public. We also call for any 'pro' and 'anti' fracking campaigns to have equal funding.
Online petition - Make Hydraulic fracturing/fracking illegal in the UK  To Department for Energy and Climate Change. Hydraulic fracturing / fracking is highly controversial and is a real danger to our already devastated natural environment. In the U.S.A where fracking is legal, local residents of fracking sites, experience the devastation of their land and water. Their once clean drinking water, becomes poisonous and high flamable. The UK government should be looking to invest in green/free energy, rather then contaminating our land and water. Make hydraulic fracturing / fracking illegal in the UK.
Online petition - Stop the shale gas extraction by fracking  Dear Members of Parliament, please stop the shale gas extraction by fracking! Why is this important? The shale gas is fossil fuel and is not long term solution. The method of fracking is highly controversial and it turns green fields into industrial sites. The cocktail of chemicals used in the process is highly toxic and if leaked is impossible to clean up ever. In many European countries such as France, Germany, Ireland, Bulgaria, also states from USA, including New York, the method has been banned or is under a moratorium until further studies on environmental impact are finalized. There have been numerous leaks in USA when using the method of fracking, which have caused pollution of water supplies and entire ecosystems.
04/12/13 - UK energy mix: Where does our power come from? The energy we produce underpins pretty much everything we do. Without it, there would be no artificial light, no long-distance communication, no mass transport or large-scale manufacturing. Facebook and Twitter would not even exist. But how much of it do we use, and where does it come from? In fact, we consume less energy in the UK today than we did in 1970, and this despite an extra 6.5 million people living here.
27/08/13 - RADIO: Costing the Earth - Electric Cars Recharged  Tom Heap asks if a new breed of electric car may finally bring them to the mainstream. He discovers that if these cars are to succeed, it is all about the looks and the drive.
14/08/13 - Reclaim The Power revs up in West Sussex The Battle for Balcombe is the last good chance for people in Britain to nip in the bud Prime Minister David Cameron's energy 'revolution'.
03/08/13 - The Economist:  The future of oil - Yesterday's fuel. The world's thirst for oil could be nearing a peak. That is bad news for producers, excellent for everyone else.
28/05/13 - Renewable energy: Burning US trees in UK power stations   Swamp forests in the US are being felled to help keep the lights on in the UK. Is this really the best way to combat climate change?
VIDEO: Do the Math: The Movie  is a fast-paced and inspiring film about the rising movement to solve the climate crisis by tackling the world's addiction to oil as a source of energy. Do The Math chronicles climate crusader Bill McKibben as he works with a rising global movement in a David-vs-Goliath fight to change the terrifying math of the climate crisis. The fossil fuel industry  is killing us. They have five times the amount of coal, gas and oil that is safe to burn, and they are planning on burning it all. Left to their own devices, they'll push us past the brink of cataclysmic disaster – life as we know it will be irrevocably altered forever. Unless we rise up and fight back.
Cape Spin!  tells the surreal, fascinating, tragicomic story of the battle over what would be America's largest clean energy project.
10/04/13 - The newly published report "Achieving Energy Efficiency Through Behaviour Change: What Does it Take?" , takes a look at recent studies of behavior change and energy use. It claims that up to 20% of the energy currently being used across the EU could be saved by getting people to act differently. One of the contributors was Ruth Mayne who is the Chair of LCO Pathfinder organisation Low Carbon West Oxford.
22/03/13 - Review: Renault Zoe electric car
30/01/13 - RADIO: Costing the Earth - Germany & Renewable Energy
23/01/13 - DECC 2050 Pathways. The 2050 Calculator is a user-friendly model that lets you create your own UK emissions reduction pathway. The interactive tool, designed by DECC's Chief Scientific Advisor David MacKay, demonstrates the different pathways which could be taken to tackle the energy challenge. The calculator brings to life the interaction between supply, demand and emissions and enables you to choose what energy trade-offs to make, specific to personal preferences and the needs of the local economy, in order to meet the 80% reduction in greenhouse gas emissions by 2050. It can be used to engage a range of audiences on the challenges and opportunities of the energy system and it allows you to explore the fundamental questions of how the UK can best meet energy needs and reduce emissions. Try out the online 2050 calculator for yourself.
30/11/10 - Investigation by The Ecologist: The US push to secure domestic gas supplies has seen a desperate scramble to drill into the Marcellus Shale formation. But the process involved - hydraulic fracturing - is now the focus of a bitter dispute over environmental damage and community rights, as the Ecologist Film Unit reports.